SEN and disability complaints
Who to contact and how to make a complaint.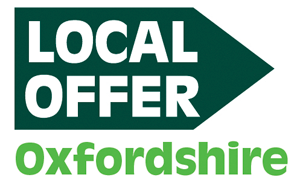 Early education
Registered early years providers, including nurseries and pre-schools have to have a complaints procedure.
Complaints should be raised directly with the manager or the provider of the service in the first instance. They must respond within 28 days to any written complaints. If the provision is run by a school you should use the school's complaints procedure.
Ofsted can consider complaints about early years providers but only where the complaint is about the provision as a whole, not about individual children.
Schools and academies
All schools that are state funded have to have and publish a complaints procedure.
The governing body of a school has to make sure that anyone who is making a complaint is treated fairly, given the chance to state their case, provided with a written response and the reasons for it, and told about their appeal rights.
More details are on our complaints about schools page.
Post 16 colleges and other providers
At further education colleges, complaints should be made to the teacher or the principal, or though the college's formal complaints procedure. If you are dissatisfied after this, it is possible to make a complaint to the Skills Funding Agency.
Sixth form colleges and some other providers funded by the Education and Skills Funding Agency. For these education providers complaints should be made to the teacher or the Principal, or through the college's formal complaints procedure.  If you are dissatisfied after this it is possible to take this up with the Education Funding Agency.   For more information click here for the Education Funding Agency Complaints Procedure.  You can also complain about an appeal panel that did not follow the procedures set out in the school admission appeals code 2012
NHS
You can complain to the NHS about the health services a child or young person receives under an EHC plan.
A complaint may be made to the provider of a service if there are concerns about a service that is provided, or to the Clinical Commissioning Group if there is a concern about whether a service is appropriate or the way in which it is provided.
Use the links below to find out more about the service and the complaints process:
If a complaint can't be resolved locally in a satisfactory way the Parliamentary and Health Service Ombudsman can investigate.
Oxfordshire County Council, including social care services
We have a responsibility to consider complaints about decisions made about:
admissions to school
EHC needs assessments
exclusions
child protection
allegations of child abuse
actions of the Governing Body
school transport
More information is in our section complaining about Oxfordshire County Council services.
Children's social care services should safeguard and protect children. If you are unhappy with the way in which you or your family has been treated by children's social care, including during EHC needs assessments and planning, a complaint can be made under the Local Authority Complaints procedure. You should receive a written response within 28 days.
If you aren't happy with this response you can ask for a panel hearing. As a final resort the case can be taken to the Local Government Ombudsman.
School transport
Complaints about school transport can be made by contacting the Quality Management Team for urgent matters.
Online complaints form
We have a duty to listen to your concerns, and follow a Corporate Complaints Policy (pdf format, 253KB) - it provides details of how we will handle your complaint.
Help and information
Search on the Family Information Service website for organisations and groups that support parents and carers of disabled children and young people and those with SEN and additional needs.
Impartial free advice and support - education
The special educational needs and disability information advice and support service (SENDIASS) offers impartial information, advice and support to parents of children and young people with SEN and disabilities regarding their education. You can get in touch by completing this online form.
The service aims to help parents, carers, young people and educational professionals to work together to provide the best possible support to children and young people with special educational needs, by:
Help us improve our information
Does our local offer information help you? Use this online form to let us know if you feel our web pages could be improved or you need help finding out about something.