Guidance and policies about SEN and disability
Links to national and local guidance and policies for professionals and parents.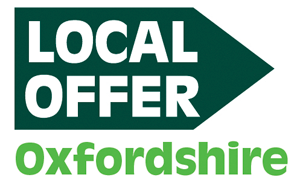 Local guidance and policies
SEN support guidance is written for schools and settings and parents. The guidance is designed to help schools to identify a child's special educational needs, the level of support they offer, and how to arrange and monitor the support given. It also sets out expectations of what they must offer for the funding they receive. These materials can be used to aid discussion between parents and teachers to ensure that children and young peoples' needs are accurately identified. This information is also designed to help parents / carers understand the support their child might receive.
Guidance on Educating Children with an EHC Plan Out of Year Group in Mainstream Schools (pdf format, 61Kb)
Education of Children and Young people who are unable to Attend School due to Medical Needs (pdf format, 316Kb)
Literacy difficulties policy and advice (docx format, 2Mb)
Guidance for schools on supporting children and young people with literacy difficulties
Oxfordshire's Special Educational Needs and Disabilities Sufficiency of Places Strategy (pdf format, 984kb)
In December 2018 Cabinet approved the county council's strategy to deliver sufficient SEND provision.  The strategy focuses on the five-year period 2018-2022, but also looks beyond to the following five-year period to 2027. Progress against the strategy will be reviewed annually and the strategy updated as required.
Toileting and personal care policy (pdf format, 350Kb)
Guidance for schools and settings on including children with personal care needs
Reading comprehension (pdf format, 2.7Mb)
Guidance for schools on reading comprehension skills
Schools Accessibility Strategy (pdf format, 1.3Mb)
Schools and education authorities have a duty to provide reasonable adjustments for disabled pupils, originally under the Disability Discrimination Act 1995 and more recently under the Equality Act 2010. This strategy helps school leaders, disabled students and their parents understand the reasonable adjustments duty and includes examples of good practice.  Within this strategy is an Accessibility Strategy Toolkit (pdf format, 425Kb) which any school can use
Information about the Department for Education Special Provision Fund and how this is being used in Oxfordshire to create additional places and improve facilities for pupils with SEND.
Help and information
Search on the Family Information Service website for organisations and groups that support parents and carers of disabled children and young people and those with SEN and additional needs.
Impartial free advice and support - education
The special educational needs and disability information advice and support service (SENDIASS) offers impartial information, advice and support to parents of children and young people with SEN and disabilities regarding their education. You can get in touch by completing this online form.
The service aims to help parents, carers, young people and educational professionals to work together to provide the best possible support to children and young people with special educational needs, by:
Help us improve our information
Does our local offer information help you? Use this online form to let us know if you feel our web pages could be improved or you need help finding out about something.