Things to do
Activities for disabled children and young people with special educational needs and disability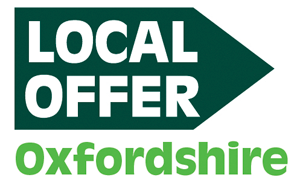 Finding an activity
Some activities are run especially for children and young people who are disabled or have special educational needs while others offer support for disabled children to take part.
Web links
Help with joining in
Sometimes families and children and young people with additional needs, need extra support to have fun with their friends.  Some of these support ideas are given below.  There are also some specialist commissioned providers providing "out of school" activities for children and young people with additional needs. Please go to the Short Breaks webpage to find out more information on these providers, where they run their activities and the funding eligibility criteria.
Short breaks
The Early Years Inclusion Support (Short Breaks) Scheme (under 5s)
Inclusion Support (Short Breaks) Scheme (5-17 years)
Enabler Support Scheme (0-17 years)
The schemes above all aim to promote inclusion and remove the barriers to play, childcare and leisure for disabled children and young people.  There are also commissioned providers who provide out-of-school activities across the county. Find out more information on these providers and eligibility criteria for the funding.
Max card - discount scheme
The Max Card is a discount card for families of disabled children and children with additional needs. Families simply show their Max Card upon entry to a venue to obtain free or discounted admission.
It is designed to help families save money on great days out at castles, zoos, bowling alleys and lots more.
The Max card is free to families in Oxfordshire -  it has been funded by Oxfordshire County Council working in partnership with Action for Carers Oxfordshire.
To register, please go to the Carers Oxfordshire webpage.
Please visit www.mymaxcard.co.uk, where you can see a full breakdown of available attractions in Oxfordshire and across the country.
CEA cinema card
The CEA Card is a national card scheme developed for UK cinemas by the UK Cinema Association (UKCA).  The card enables a disabled cinema guest to receive a complimentary ticket for someone to go with them when they visit a participating cinema.  Check eligibility and apply on the website.
Travel buddy scheme and more
My Life My Choice runs a travel buddy scheme to help with learning to use public transport independently. They also offer other services including Gig Buddies and Computer Buddies – all for adults with a learning disability.
Accessible toilets and equipment
Changing places has a map of toilets that are fully accessible and have the equipment that disabled people may need.  Changing places facilities are also available at
The ICE Centre, Langdale Hall, Market Square, Witney, OX28 6AB.  Open 9am – 4pm (Mon-Fri); 10am – 3pm (Sat).  Please come to our reception desk on arrival.
Oxford Sailing Club, Cumnor Rd, Oxford, OX2
The Chiltern Centre for Disabled Children, Greys Road, Henley on Thames, RG9 1QR (please phone 01491 575575 in advance)
Oxford Shopmobility Unit, Westgate Car Park Off Norfolk Street, Oxford, OX1 1NT.
Help and information
Search on the Family Information Service website for organisations and groups that support parents and carers of disabled children and young people and those with SEN and additional needs.
Impartial free advice and support - education
The special educational needs and disability information advice and support service (SENDIASS) offers impartial information, advice and support to parents of children and young people with SEN and disabilities regarding their education. You can get in touch by completing this online form.
The service aims to help parents, carers, young people and educational professionals to work together to provide the best possible support to children and young people with special educational needs, by:
Help us improve our information
Does our local offer information help you? Use this online form to let us know if you feel our web pages could be improved or you need help finding out about something.