Appeals about SEN decisions
There are special procedures for making an appeal about decisions made and services provided.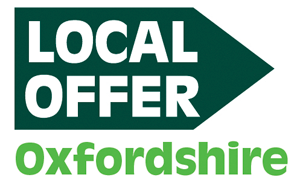 Challenging SEN decisions
The Local Authority makes statutory decisions regarding special educational needs. The majority of disagreements about these decisions can be successfully resolved informally by discussing the issue and reaching a suitable solution.
However, it is not always possible to reach a resolution. When we make these decisions, we will write to you formally and will include details about the right to appeal to the first tier Special Educational Needs and Disability Tribunal (SENDIST). Even if you decide to formally appeal, experience shows that maintaining a dialogue with the Local Authority can really help in narrowing down your concerns and, where possible, resolving the issues before a hearing.
Informal Dispute Resolution
Typically it will take 12 weeks from registering a formal appeal to a Hearing and then a further 10 days to receive the decision. Engaging in informal dispute resolution (principally, further discussion with the Local Authority) can often resolve matters more promptly. And it doesn't affect your right of formal appeal, indeed the two can run in parallel.
We can't promise that we will agree to everything but we will listen and do what we can. If this would be helpful, please contact your allocated SEN Officer to discuss your concerns, being as detailed as possible so that it is clear what the issues are and what resolution you are seeking.
Mediation
When considering whether to appeal to SENDIST, you need to consider whether formal mediation would be helpful in resolving the issues. We provide details of mediation arrangements as part of the letter setting out your appeal rights and suggest speaking with your SEN Officer before going down that route.
What can be formally appealed
Parents and young people can appeal to SENDIST about the following decisions:
a decision by a Local Authority not to carry out an EHC Needs Assessment (EHCNA) or re-assessment
a decision by a Local Authority that it is not necessary to issue an EHC Plan following an EHCNA
the description of a child or young person's SEN in an EHC Plan (Section B), the special educational provision specified (Section F) and/or the education setting named in the EHC Plan or that no school or other institution is named (Section I)
an amendment to Sections B, F and/or I of the EHC Plan
a decision by a Local Authority not to amend an EHC Plan following an Annual Review or re-assessment
a decision by a Local Authority to cease to maintain an EHC Plan.
If you are unhappy with the Health and Social Care elements of an EHC Plan, as part of the Single Route of Redress, you can ask SENDIST to make non-binding recommendations about the Health and Social Care needs and provision set out in the EHC Plan.
How to appeal
You have two months from the date of the Local Authority decision to make your appeal. SENDIST manages the appeal including setting various deadlines.
The tribunal address is HM Courts and Tribunals Services, Special Educational Needs and Disability Tribunal, 1st floor, Darlington Magistrates Court, Parkgate, Darlington, DL1 1RU.
Disability Discrimination appeals
Parents and young people who are in school can make a disability discrimination claim to SENDIST if they think there has been discrimination by a school or a local authority where it is responsible for the school. More information about how to make a claim and the form you need to complete are on the Ministry of Justice website
Help and information
Search for organisations and groups on the Family Information Service website to support parents and carers of disabled children and young people and those with SEN and additional needs.
Contact us
Special Needs and Disability - The Local Offer team is here to help you. Contact us.
Impartial free advice and support - education
The special educational needs and disability information advice and support service (SENDIASS) offers impartial information, advice and support to parents of children and young people with SEN and disabilities regarding their education. You can get in touch by completing this online form.
The service aims to help parents, carers, young people and educational professionals to work together to provide the best possible support to children and young people with special educational needs, by:
Help us improve our information
Does our local offer information help you? Use this online form to let us know if you feel our web pages could be improved or you need help finding out about something.