Appeals about SEN decisions
There are special procedures for making an appeal about decisions made and services provided.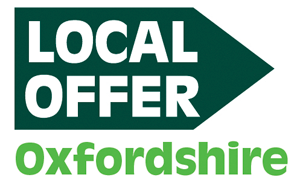 Tribunal
Appeals about EHC assessments and plans, and disability discrimination claims.
This section tells you about appeals to the SEN and Disability Tribunal (First Tier Tribunal).
Education, health and care (EHC) assessments and plans
Parents and young people can appeal to the tribunal about:
a decision by a local authority not to carry out an EHC needs assessment or re-assessment
a decision by a local authority that it is not necessary to issue an EHC plan following an assessment
the description of a child or young person's SEN specified in an EHC plan, the special educational provision specified, the school or other institution or type of school or other institution (such as a mainstream school/college) specified in the plan or that no school or other institution is specified
an amendment to these elements of the EHC plan
a decision by a local authority not to amend an EHC plan following a review or re-assessment
a decision by a local authority to cease to maintain an EHC plan.
If you are unhappy with decisions about the health and social care elements of a plan you can go to mediation. 
How to appeal
Information about how to appeal and guidance about what happens at a tribunal hearing can be on the Code of Practice for SEND 2014 (paragraph 11.50-11.52).
Update: tribunal can now look at health and social care concerns too
New rules have been introduced in relation to SEND appeals to SENDIST tribunals and what can be considered at appeal stage in this forum. To date, you have only been able to appeal the educational aspects of EHC plans.
From the 3 April 2018 a national trial (pdf format, 123Kb), 'Single Route of Redress' has been operating whereby parents and young people are given new rights to request recommendations about the health and social care needs and provision specified in EHC plans, as well as the educational aspects, when making a SEND appeal.
This gives you the opportunity to raise all your concerns about an EHC plan in one place. 
The tribunal address is HM Courts and Tribunals Services, Special Educational Needs and Disability Tribunal, 1st floor, Darlington Magistrates Court, Parkgate, Darlington, DL1 1RU.
Disability discrimination claims
Parents and young people who are in school are able to make a disability discrimination claim to the tribunal if they think there has been discrimination by a school or a local authority where it is responsible for the school. More information about how to make a claim and the form you need to complete are on the Ministry of Justice website
School admissions
Appeals about admission to schools (except voluntary aided schools). Information about admission to schools is published on our web pages.
You may appeal for a place at the school you want if you have not been offered a place.
If your child is undergoing an assessment for an education, health and care plan or has a statement contact your SEN Officer about your preference for a school or college and the SEN Officer will explain who you can speak to if there is any disagreement, and how to appeal.
Exclusions
Read information about school exclusions and what to do if you want to appeal against your child's exclusion from school.
You may request a special educational needs (SEN) expert to attend the exclusion review meeting but you must do this when you lodge your application for an exclusion review.
The SEN expert acts like an expert witness, providing impartial advice to the independent review panel (IRP) on how special educational needs might be relevant to the exclusion which should be based on the evidence given to the IRP.
The focus of the advice should be on whether the school's SEN policies, or the application of these policies in relation to your child, were legal, reasonable and procedurally fair.
Help and information
Contact us
Contact the Special Needs and Disability - The Local Offer team
Impartial free advice and support - education
The special educational needs and disability information advice and support service (SENDIASS) offers impartial information, advice and support to parents of children and young people with SEN and disabilities regarding their education. You can get in touch by completing this online form.
The service aims to help parents, carers, young people and educational professionals to work together to provide the best possible support to children and young people with special educational needs, by:
Finding support for parents/carers on your doorstep
Search for organisations and groups to support parents and carers of disabled children and young people and those with SEN and additional needs.
Enter a postcode or place name:
Help us improve our information
Does our local offer information help you? Use this online form to let us know if you feel our web pages could be improved or you need help finding out about something.