Health services to support children and young people with SEN
Services to help children, young people and families with general, specialist and therapeutic needs.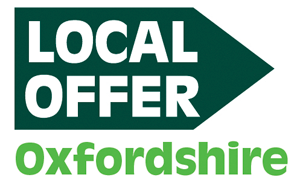 Oxfordshire's health services provide a broad range of health services for children and young people. This includes everything from general health and wellbeing to more specialist areas.
Services
Adult Learning Disability Service
Oxford Health supports people with learning disabilities and complex physical and/or mental health issues to access care where local health services cannot be accessed, due to the level of adjustment needed for people to access all required health support.
The Learning Disabilities teams for adults start working with young adults from the age of 18 and are then accessible as required through adult life.
The teams are made up of:
psychiatrist
psychologists
nurses
occupational therapists
physiotherapist
speech and language therapist.
There are three locality Learning Disability teams. One in the North covering Banbury and Witney, one in the City covering the city, Kidlington and Bicester and one in the South covering the White Vale area. The team operate an open referral system and can be accessed directly by family members or via self-referral.
Care, education and treatment reviews  (CETRs) - information for families
What is a CETR?
Care, Education and Treatment Reviews (CETRs) are part of NHS England's commitment to transforming services for children and adults with learning disabilities, autism or both. CETRs are for children whose behaviour is seen as challenging and/or for children with a mental health condition who have been or may be about to be admitted to a specialist mental health or learning disability hospital. 
CETRs aim to reduce admissions and unnecessary stays in hospitals. The CETR is person-centred to make sure the care and treatment needs of the person are met and that the person and their family are involved in this care and are listened to.
CETRs follow PERSONAL principles:
• Person-centred and family centred
•    Evidence-based
•    Rights led
•    Seeing the whole person
•    Open, independent and challenging
•    Nothing about us without us
•    Action focused
•    Living life in the community
If you think your child might be eligible for a CETR then please contact the lead professional that is supporting you and your child. 
For further information please see Care and Treatment Reviews – A Family Survival Guide (pdf format, 626Kb)
For professionals
NHS England has the overarching policy document and guidance for practitioners. This sets out why we have CETRs and what your role and responsibilities are in relation to CETRs. We are trialling a local policy for practitioners for the next six months. Please speak with your line manager if you do not yet have access to this document.
Children's Continuing Health Care
Children's Continuing Health Care is an assessment framework developed by the Department of Health to support health trusts in determining how they may best support a young person with exceptional health care needs.
The framework was designed to assess the health needs of children and young people under 18 who need a tailored package of care because of a disability, an accident or complex health needs.
The Children's Continuing Health Care team use this framework in assessing young people referred to the team.
The Children's Continuing Health Care team consists of experienced nurses with expertise in learning disability, mental health and physical health working alongside a team of administrators.
Community Children's Nursing Service
The nurses are directly involved with the child and family and help parents provide treatments and monitor their child's progress. The Oxford Health Community Children's Nursing Service includes:
Community Nurses support families where a child requires nursing advice or support such as with chronic illnesses and complex drug and feeding plans.
Respite Nursing works alongside the family to give parents and carers time for themselves, safe in the knowledge that their child is being cared for by someone who is familiar with their needs.
Clinical Nurse Specialists provide healthcare and nursing support to children in education or community settings.
Play Specialists provides play activities focused on emotional and psychological development for any child with a disability or who is experiencing difficulties as a result of medical treatments and conditions
Child and Adolescent Mental Health Service
Oxford Health Child and Adolescent Mental Health Service provide specialist and in-patient support for children and young people with urgent or complex mental health needs.
Cleft Lip and Palate and Craniofacial Speech and Language Therapy Services
Cleft Lip and Palate and Craniofacial Speech and Language Therapy Services, based at the John Radcliffe Hospital Oxford, work within the Spires Cleft Lip and Palate Centre and the Oxford Craniofacial Unit to provide information, assessment, therapeutic and surgical treatments for children and adults with cleft lip and palate and craniofacial conditions.
These services are provided through OUH 
Dental service
The Oxfordshire Community Dental Service provides specialised dental care to children and adults who have medical conditions, learning or physical disabilities, anxiety or phobia, mental health issues or children/adults requiring special care dentistry because they cannot receive the care that they require at a general dental practice.
To access the service you need to be referred. The service receives referrals from GPs, general dental practitioners, other healthcare and social care professionals and secondary care. Referrals into the service are sent to and processed at:

Dental Referral Bureau
Oxfordshire Salaried Primary Care Dental Service
Astral House
Granville Way
Bicester
OX26 4JT
Tel: 01865 904040.
The service has ten clinics across Oxfordshire which provide a comprehensive range of dental treatments to patients of all ages. 
We will aim to offer you an appointment at a clinic which is local to you within 12 weeks of referral.
Once referred you will receive a letter offering you an appointment.  Disabled access and limited parking are available at all clinics. 
For patients with mobility issues, there is a hoist available in the clinic at East Oxford Health Centre, or dental care and treatment can be provided in patients' homes for those who are eligible.
Diabetes
Oxfordshire Children's Diabetes Service is a multi-professional team supporting all children and young people with diabetes from birth to those over 18 years of age. We are part of the Thames Valley Paediatric Diabetes Network.
We are based at Oxford Children's Hospital and look after over 350 patients, most of whom live within Oxfordshire. We offer management of diabetes from diagnosis for children and young people aged 0-17 and support their transfer to adult services at age 18-19. We provide a comprehensive paediatric diabetes service, including insulin pumps according to NICE guidelines.
Eye health
Health visitors and family nurses
Oxford Health has the following services for children under five and their families.
All children will have a named health visiting team. Some families will be offered a family nurse.
Family nurses are qualified nurses who work more intensively with teenage parents, expecting their first child, up until the age of two when care is transferred to the local health visiting team.  
Health visitors are qualified nurses or midwives available to support parents antenatally and up until the child is five years old. All children under the age of five in Oxfordshire will be allocated to a local health visiting team. Health visitors lead the NHS Healthy Child Programme.
Health visitors and family nurses can provide a link to the services and support available through health and in the local community.
They support parents and carers to ensure the best possible start for your family and can help with immunisations, development checks, feeding difficulties, sleep, toilet training, post-natal depression and anxiety.
Health visitors and family nurses work in partnership with GPs, acute services, the local authority and educational/early years settings.
As part of our work to improve care for families with children with special educational needs and/or disabilities, the Health Visiting and Family Nurse service has introduced a pathway to support families with children with additional needs.
The pathway has enhanced the support and care we give, especially after diagnosis or identification. Children with special educational needs or disabilities will now have a minimal three-monthly contact prior to any diagnosis and, once a diagnosis of disability has been made, or a child is recognised as having special educational needs, then a minimum of a six-monthly contact will be made up to the age of five years when they are discharged from the care of the health visitor. This new minimum contact pattern is in agreement with parents/carers. Health visitors will also work to ensure support for the parents/carers and siblings of children with special educational needs or disabilities.
Speak to your health visitor or family nurse for further information.
Infant-Parent Perinatal Service (IPPS)
Oxford Health IPPS provides support for women during the antenatal or postnatal period who are experiencing or are at risk of developing mental health difficulties, including depression and anxiety as well as post-traumatic stress, obsessive-compulsive and eating disorders.
The IPPS can also provide assessment and treatment of the parent-infant relationship, care-coordination with other professionals and telephone support for the mother and her family.
Looked After Children Service
The Looked After Children Health Team is under the Phoenix Team, part of Oxford Health NHS Foundation Trust.
We work with children in special circumstances which include:
children who are looked after by the local authority
children who are under the Youth Justice Service
children who are at risk of or subject to sexual exploitation
children open to the Residential and Edge of Care Service.
What we do
We work closely with the local authority to promote the health and wellbeing of children and young people in care.
The Phoenix Team is responsible for making sure that the statutory health assessments for children who are looked after, are completed and their health needs assessed.
This includes children and young people who are under the care of Oxfordshire County Council placed both within Oxfordshire and in other counties.
We also complete health assessments for children placed in Oxfordshire from another county. The Phoenix Team liaises with a wide range of health and social care professionals including the child's carers to do this.
When a child is first new to care, their health is assessed by one of the specialist doctors and health needs are identified.
If a child remains under the care of the local authority, they will continue to have either a six-monthly or annual health assessment dependent on age.
The specialist nurses may undertake these review health assessments for children and young people who are not attending school, are beyond statutory school age or are placed out of the area.
Follow-up work will be undertaken by the specialist nurses who will visit the child in their home or a suitable community setting.  For other children, the review health assessments are completed by our health visiting, school and college nurse teams.
Our named and specialist nurses also provide training, professional support and advice to health and social care staff, care providers, and foster carers about the health needs of children in care.
Newborn Care Service (Neonatal Unit)
Oxford University Hospitals' Trust Newborn Care Service provides specialist medical, surgical and cardiology care to newborn babies. Referrals to the services are typically made through GPs, health visitors and midwives.
Patient Advice and Liaison (PALS)
Oxford Health PALS provides support and advice to patients, their families and friends around any comments or complaints they may have relating to the care that has been provided.  
School and college health nurses
Oxford nurses: are qualified nurses who work in state schools across Oxfordshire. We have nurses based in all secondary schools and further education colleges, and a team who look after children in primary schools.
We provide advice on healthy choices such as healthy eating, sexual health and substance misuse. We offer health reviews, deliver childhood immunisations, support for teenage parents and families with complex needs, and much more. Safeguarding children and young people is at the heart of what we do, and we work with parents/carers as well as with partner agencies such as social health care services.
College nurses: are based in further education colleges in Abingdon, Witney, Oxford City, Banbury and Henley,  to develop and deliver a high-quality service for young adults
Immunisation Team -   Deliver the school based immunisation programme - Flu, Meningitis ACWY, Tetanus, Diphtheria, Polio, Human Papilloma Virus (HPV) and catch-up programmes for Measles-Mumps-Rubella (MMR)
Therapy services
Oxford Health Children's Therapy Services are normally provided in a location or setting that is familiar to the child such as children's centres, schools or family homes.
The therapy services available include:
Physiotherapists (physios) work with children and young people of all ages who have a range of problems that affect their ability to move part or all of their bodies. By improving range, strength, control, coordination or balance a physio may help a child learn to turn their head, crawl, sit, walk or help with more advanced skills of running, throwing and catching or sports.
Occupational Therapists (OTs) enable children and young people to take part as fully as possible in activities that are part of their daily lives.  OTs work with children and young people who have learning, physical and/or sensory difficulties which impact their ability to participate in normal everyday activities.
Speech and Language Therapists (SLTs) work with children and young people of all ages with a range of difficulties that impact communication including listening, understanding, putting ideas into words, making sentences, speech development, stammering, voice problems, social interaction skills and eating and swallowing difficulties. The service helps children and young people to develop speech, language or alternative means of communication.
Other medical services
A number of general and acute services (both in-patient and out-patient) are provided by Oxford University Hospitals Trust. These services cover specialist medical services and community health services for children and young people.
These services include:
Information on the range of services available can be found on the Oxford University Hospital Trust website.
Help and information
Search for organisations and groups on the Family Information Service website to support parents and carers of disabled children and young people and those with SEN and additional needs.
Contact us
Special Needs and Disability - The Local Offer team is here to help you. Contact us.
Impartial free advice and support - education
The special educational needs and disability information advice and support service (SENDIASS) offers impartial information, advice and support to parents of children and young people with SEN and disabilities regarding their education. You can get in touch by completing this online form.
The service aims to help parents, carers, young people and educational professionals to work together to provide the best possible support to children and young people with special educational needs, by:
Help us improve our information
Does our local offer information help you? Use this online form to let us know if you feel our web pages could be improved or you need help finding out about something.