Introduction to SEND and Oxfordshire's action plan
What special educational needs and disability mean, our recent inspection and our action plan.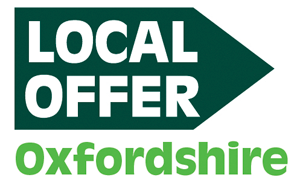 What we mean by 'special educational needs'
You may have been told, or you may have concerns that your child has special educational needs (SEN) because they are finding it harder to learn than other children of the same age. This may be a need related to:
communicating or mixing with others
mental health
thinking and understanding
sight or hearing
physical development
social or emotional development.
Is SEN the same as disability?
A disability is a physical or mental impairment that has a long term and substantial negative impact on daily life.
Not all children with special educational needs are considered to be disabled. At the same time, a child or young person may be disabled but will only have special educational needs if the disability impacts on his or her learning.
Whether a child or young person has a disability or special educational needs or both there are laws and guidance to help ensure that their needs are recognised and supported.
The local offer and Code of Practice for SEN and Disability (2014)
The Code of Practice for SEN and Disability (2014) sets out guidance on how the needs of children and young people with SEN or disability should be met. 
Oxfordshire's local offer has been developed with parents and young people. Details of the development and what we have done in response to suggestions for improving it are in our document Preparing and reviewing Oxfordshire's Local Offer (pdf format, 233Kb).
Review and reports
The local offer is reviewed every six months. The report will tell you about key developments and actions.
Download our reports
For older reports please contact us.
The SEND inspection process
The Special Educational Needs and Disabilities (SEND) 0-25 years inspection took place between 25 and 27 September 2017.
During the week, the inspectors:
visited ten education providers (early years, primary, secondary, special schools and a college)
held 26 meetings
selected 100 cases to review
listened to parents views through a webinar and an open meeting
spoke with children and young people.
Final inspection report
Inspectors broadly agreed with the local area's plan, but highlighted some areas that Oxfordshire needs to work on. Read more of the final inspection
Written statement of action
As a result of the inspection the local area was required to develop a written statement of action (WSoA) (pdf format, 585Kb).
Ofsted's response to the written statement of action
Ofsted's response to the WSoA (pdf format, 225Kb)
Revisit from Ofsted and CQC
Ofsted and CQC revisited the local area to evaluate the progress made against each of the five areas of significant weakness identified in the written statement of action between Tuesday 15 and Thursday 17 October 2019.
SEND Performance Board
The SEND Performance Board has been developed from the SEND Programme Board. It is chaired by the Cabinet member for Education and Cultural Services.
Membership of the board includes representatives of Oxfordshire Parent Carer Forum, SENDIASS and senior strategic representatives from across education, health and care. The board meets monthly.
The board is committed
to be the driving force behind the further embedding of the SEND reforms, ensuring pace and strategic direction.
to provide oversight to the SEND Local Area Action Plan incorporating the post inspection written statement of action as the body for ensuring it is delivered effectively.
to monitor the improvement journey and challenge the pace of progress on actions within the SEND Local Area Action Plan.
to receive monthly Performance reports which detail the current performance of all statutory processes. 
Direct the work of the SEND Operations Group to ensure that the Performance board 'challenges' and monitors performance across service areas. 
to challenge and support the achievements of actions from the work streams monitored by the Operations Group.
to be responsible for ensuring that the principle of co-production is embedded across all development work, including joint commissioning arrangements.
to listen to the voice of children, young people and families to ensure that this supports and informs developments
to ensure the Local Offer is monitored and the content is updated on a regular basis by all agencies.
Progress is updated on the Written Statement of Action (WsoA) RAG rating. Monitoring visits continue with representatives from the Department for Education and NHS who provide support and challenge around the actions being taken.
Help and information
Search on the Family Information Service website for organisations and groups that support parents and carers of disabled children and young people and those with SEN and additional needs.
Impartial free advice and support - education
The special educational needs and disability information advice and support service (SENDIASS) offers impartial information, advice and support to parents of children and young people with SEN and disabilities regarding their education. You can get in touch by completing this online form.
The service aims to help parents, carers, young people and educational professionals to work together to provide the best possible support to children and young people with special educational needs, by:
Help us improve our information
Does our local offer information help you? Use this online form to let us know if you feel our web pages could be improved or you need help finding out about something.