What is an education, health and care (EHC) plan?
EHC assessment and plans, how we use person-centred planning and where to find out more.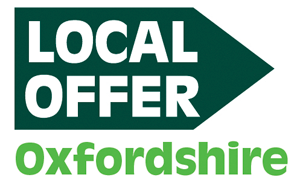 Education, health and care (EHC) plans and assessments
Assessments
Most children and young people have their needs met in a mainstream school or setting through SEN support.  Some children, usually those with the most complex or severe needs who are not making progress despite individualised support, may benefit from an education, health and care needs assessment to decide if we need to set out the support that will help them to achieve the best outcomes. 
The EHC Plan
An EHC Plan sets out the provision for all the educational needs and for the child or young person's health and social care needs where these have an impact on their education. EHC Plans are legally binding and set out the desired outcomes for your child and the provision required to deliver those outcomes.
A completed EHC Plan must be issued in 20 weeks from the request for assessment. The 2014 SEND Code of Practice describes what should be included in an EHC Plan.
Oxfordshire uses this template for EHC plans (pdf format, 198Kb). 
Rights of young people
Young people have the right to make their own decisions from the age of 16, although parents and other family members can give support or act on their behalf with the young person's agreement.
Up until the age of 18 schools and colleges will usually still involve parents particularly where there are concerns about attendance, behaviour or welfare.
How to find out more
Information about EHC plans can be found in chapter nine of the SEN Code of Practice 2014. The government have produced a guide to SEN and disability for parents and carers. 
SENDIASS Oxfordshire has produced a helpful Education Health and Care plan guide (pdf format, 78Kb) for parents.
You can find out more about the assessment and planning for an EHC plan in Oxfordshire in this animation.
Transcript
Introduction
This animation explains how a child or young person can get the support and help they need through an education, health and care plan or an EHC plan for short. This EHC plan allows children and young people to get the most out of their life. Children and young people with an EHC plan will normally have very complex needs which require complex arrangements.
Other children and young people may find that they do not need an EHC plan, but can access all the help and support locally, from other services offered by the county council, the health services, schools, groups, organisations and charities. These services are described in the local offer.
In England, Statements of Special Educational Needs and Learning Difficulty Assessments have now been replaced by the education, health and care plan.
An education, health and care plan, will cover children and young people from birth to 25, who are receiving education or training.  It will allow for a greater focus on personal goals, increased family involvement and improved rights and protections for young people in further education and training.
We describe the journey for an EHC Plan as an education, health and care plan pathway.
We use a lollipop model to explain the six stages of the pathway. This animation explains what each of these stages means to children and young people and their families.
Not every family will progress from stage one through to stage six. For the majority of families it will not be necessary to progress beyond stage one in order to access the right type of support and help for the child or young person.
Stage one: the local offer
Families, children and young people may require additional help and support.
Stage one introduces the family to a package of support and help in their local area.  It could be a service that is ordinarily available, a charity which provides advice and help, or a local support group of other families who meet regularly to share ideas. The local offer can be accessed on Oxfordshire County Council's website and it describes services available to families, children and young people.
The majority of children and young people will have their needs met through the local offer at stage one. They will not need to move on to stage 2. An education, health and care plan will not be necessary.
Stage two: The application
When the family believes that their child's needs are so complex and complex arrangements are required or highly specialist support is required, it's time to move on to stage 2. In most cases, it is likely that school or care staff working with a family will submit an application on their behalf or a family may make a direct application.
In the application the child or young person and their family will be asked to describe their story in an 'All About Me' document. This gives an opportunity to describe the strengths, challenges, likes, dislikes and ambitions of the child or young person.
The young person and the family are also asked to think about what is working well and what could be made better, if support and resources were organised differently.
A lead professional can support a family   make an application and independent advice and guidance is also available   through Independent Supporters.
Stage 3:  Checking the application
When an application is submitted it will be looked at by a multi-agency team which is a group of people from education, health and care services. The multi-agency team will acknowledge the application.
The team will look carefully at the application and decide what is available through the local offer and whether the child or young person is eligible for an EHC plan. If there is a more appropriate way of supporting the child or young person it may not be necessary to progress with the application at this stage.
If an EHC Plan is appropriate, then stage 4 of the pathway will automatically begin. If it is considered that an EHC Plan is not needed   the family will be sign -posted to alternative sources of support.  A member of the team will contact the family to explain what will happen next.
In some cases, professionals will be asked to provide additional information about the child or young person's needs.
Advice and guidance will be available to the family whatever decision is made.
Stage 4: My Plan
Stage 4 introduces the EHC Plan. This document is produced by a team, with the child or young person at the centre. The family and professionals will co-produce the plan. The content of the plan will be discussed at a multi-agency meeting. Parents and the young person will be invited to attend this meeting and contribute to the wording in the plan. The plan sets out the child or young person's aspirations and how key outcomes will be achieved.
An option for a personal budget will be discussed at this stage.  The family may choose to manage some of the funding themselves in order to best access the support that the child or young person needs.
Following the meeting a draft EHC plan will be produced and sent to the family and young person to check whether they are happy with it.
The family will be asked to confirm where they would like the child or young person to be educated. The council will then check with the setting, school or college to ensure that they are able to support the child or young person appropriately.
Stage 5: My Life
At this stage the plan has been finalised, the resources have been agreed and the family and their supporters are now ready to put the plan into action.  The resources aim to provide greater choice and control to enable the child or young person to work towards achieving the shared outcomes which have been agreed.
Stage 6: My Review
At least once a year, the family and professionals will be asked to review the EHC plan. A regular review keeps the child or young person's plan up to date and relevant.
Frequently asked questions
Which Local Authority is responsible for my child's EHC Plan?
The Local Authority where the child normally lives, also sometimes called the 'home authority', is responsible for the child or young person. An Oxfordshire child will have an Oxfordshire EHC Plan.
Who should make a request for an EHC Needs Assessment, the parent or the school?
A child or young person's school or setting can make a request, as can a parent. A young person aged 16-25 can also make a request themselves.
In deciding whether to carry out the EHC Needs Assessment, the Local Authority will need to consider how the child has progressed and attained with the support a school is providing. The Local Authority will therefore make sure that the school provides comprehensive and detailed information, regardless of who has made the request
Can I disagree with decisions made during an EHC Needs Assessment or around an EHC Plan?
Yes you can. Most disagreements can be resolved via informal discussion with the Local Authority but, if that isn't successful, you also have the right of appeal to the SEN and Disability Tribunal [SENDIST LINK].
Is an EHC Plan a legal document? Which sections are legally binding?
The EHC Plan is a legal document, and the Local Authority must secure the special educational provision set out in the EHC Plan and arrange the placement named.
Can I appeal against the final EHC Plan?
If you are not happy with the final EHC Plan and can't informally resolve matters via discussion, you can appeal to the SEN and Disability Tribunal
Will I receive a copy of the EHC Plan to read and agree before it is issued?
Yes, you will receive a draft EHC Plan and be given 15 days to comment on the draft Plan including stating the setting, school or college you would like to be named in Section I.
Once the EHC Plan is formally issued you, or  your young person if they are over 16 and able to make decisions for themselves, will receive a copy, with a letter explaining what you can do if you are not happy with the final Plan.
What if there is a change of need after the EHC plan has been issued?
An EHC Plan is formally reviewed at least once a year via the Annual Review Process. Schools and colleges also typically informally review progress and attainment throughout the year.
If there is a sudden, significant change in a child or young person's special educational needs, you can request that the school or college arrange for an early Annual Review of the EHC Plan.
What happens if a child can't give their views during the EHC Needs Assessment? Is this taken into consideration?
Your child or young person is at the centre of this process so their views and hopes for the future are very important and hopefully with support many of them will be able to express their views.
Obviously for some children or young people expressing their wishes themselves isn't possible, but there are other ways of including their views, their dislikes. You and their brothers or sisters know them best and can fill in the 'All About Me' and help others understand what they need.
What is person-centred planning and 'All About Me'?
Gathering the views, interests and ambitions of the child or young person should be at the heart of everything we do with children with SEN and disabilities.
This is called person-centred planning. Oxfordshire Family Support Network have produced a guide about person centred planning for parents. Filling in the 'All about me' section in an EHC plan.
Will my information be kept safe?
Our privacy notice is designed to explain how and why information about you will be used and stored by us.
Help and information
Contact us
Contact the Special Needs and Disability - The Local Offer team
Impartial free advice and support - education
The special educational needs and disability information advice and support service (SENDIASS) offers impartial information, advice and support to parents of children and young people with SEN and disabilities regarding their education. You can get in touch by completing this online form.
The service aims to help parents, carers, young people and educational professionals to work together to provide the best possible support to children and young people with special educational needs, by:
Finding support for parents/carers on your doorstep
Search for organisations and groups to support parents and carers of disabled children and young people and those with SEN and additional needs.
Enter a postcode or place name:
Help us improve our information
Does our local offer information help you? Use this online form to let us know if you feel our web pages could be improved or you need help finding out about something.