The education, health and care plan assessment
Applying for an assessment, what happens next and information about personal budgets.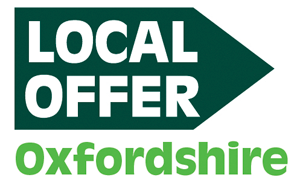 Requesting an assessment
A request for an assessment is most likely to be made by the setting, school or college that a child or young person attends but can also be requested by a parent or a young person aged 16-25.
You can make a request by completing the Parent and young person application form (docs format, 98kb) or by contacting your local SEN team. (Please note: If you are using an iPad to view this page then open the application form in Word or Pages to allow editing).
Next steps
We will acknowledge that we have received your application and then start the process of gathering information and making decisions.
Within six weeks
Within six weeks you will hear whether your child is eligible for an EHC assessment.
If the assessment is approved
If the decision is taken to go forward with an assessment, more information will be gathered over the next ten weeks. You will be asked to tell us about your child's needs. By the end of this time a decision will have been made about whether an EHC plan is needed.
If an EHC plan is needed
During the next four weeks professionals will work with you/your child to finish drafting the EHC plan and agree what resources are needed. A personal budget (pdf format, 81Kb) might be considered.
How long it takes
The timescale for assessment and completion of an EHC plan is usually a maximum of 20 weeks.#
Help and support
SENDIASS Oxfordshire staff can offer support at any stage in the process.
Feedback about the process
When you have received your final EHC plan you will be invited to complete a short online survey giving you the opportunity to offer feedback on how you found the process. 
We also invite young people and children, with help from their parents, to give feedback of their experience.
'All about me' profiles
As part of the EHC needs assessment your child will be asked to complete an 'All about me' profile and you will be asked for the family's views. 
These help everyone to keep you and your child at the centre of the EHC assessment process and will be used to plan the best possible outcomes for your child.
You can record this information in what ever way you choose. Use this list of prompt questions (doc format, 13Kb) to help you or use these questions (doc format, 37Kb) specially for very young children.
Examples to download and view
Here are some examples of the different ways that children and young people have completed their 'All about me' profile.
A one-page profile
Making a one page profile can be useful for the EHC assessment and for using in your child's setting or school.
Planning for the best possible outcomes - EHC plan meetings
At the education, health and care plan meeting you, your child, and the professionals working with your child will plan the outcomes that he or she will work towards over the next stage of education.  This animation explains what happens at an EHC plan meeting
There is a checklist (doc format, 215KB) that you can use to test out the outcomes in the plan.
Watch the EHC plan meeting on Vimeo
Transcript
Education, health and care plan meeting. An animated guide...
Education, health and care plan meeting (this subheading is not spoken)

This animation shows you what happens when we meet together to  discuss the outcomes for your education, health and care plan. This meeting is all about you and what you want to achieve in the future. You are the most important person in the meeting because you are the expert!
Everyone at the meeting is invited because they know something special about you.
Some people will be there because they know you very well, like your family. Their views are very important in the discussion about you. Other  people will be there because of the job that they do.  Some people couldn't come today but have sent their ideas.
Everyone wants to help  make sure  you do the very best you can. It really makes a difference when everyone talks together, shares ideas and thinks about your future.
What is this meeting for?
Everyone at the meeting wants to know what you are good at, what you enjoy and what you are aiming for. Each person at the meeting, but especially you, will have something important to say about these things. No doubt, everyone will learn something new about you which they didn't know before. When everyone talks about these things together it helps us to have some really good ideas.
What makes you special?
To start with everyone is going to say something about what they like or admire about you. People who know you in different ways will have different ideas. For example: your family may think it is great that you have tried so hard when learning to swim and that you are very kind to other people . Your teacher may like the way you listen to others and are willing to have a go at things that you find difficult .  There will be a lot of things which people admire and you may have some surprises!
Hopes for the future
The next part of the meeting is where everyone starts to hear about what is important for you to achieve in the future. It is a chance to think about how you see yourself living your life in the future. This is not just about education. It is about your whole life. People at the meeting will want to understand what matters most to you. When they have listened to what you have to say they may  have some more ideas about what could be good for you. You may agree with some..... and not with others! If you don't agree you can ask the person to explain why they thought this could be important.
These ideas are useful to make sure we have thought about all areas of your life and what you hope to achieve. These ideas may make you and others at the meeting think about some new things that would be really good to achieve.
Writing the outcomes
Now we have lots of different ideas about your hopes for the future and need to decide what matters most to you and your family.  We need to choose  4 or 5  main areas such as friends, learning, travelling on the bus, clubs and eating healthy food. We will think about  each of these issues and decide what is working well and what is not working well.
Step 4: One Year Outcomes
What do you think  could be different in a year's time?
We will talk about what you might have learned to do  that would move you towards your long term hopes and dreams.  Maybe you will be able to do something new with help? Or do something more independently? We will write a list of these. For example: you will be able to travel to college on your own.
Step 5: The Next Steps
Now that we have decided on your 'outcomes' we need a plan.
What are the next steps to achieve each of the outcomes?
What needs to be done?
Who will do it?
How often?
This will make it clear what you and other people need to do to help you reach your outcomes.
What happens now?
A draft of your new Education, Health and Care Plan will be sent to you so that you and your family can check the details and make sure we have included everything.
Everyone will help you to achieve the outcomes and when you do we will celebrate your success!
In a year's time we will meet again to see what should happen next and how we can help you to move even closer to achieving your hopes for the future.
Thank you everyone!
Now we can all work together to make sure your plan is a success.
Credits (this section not spoken)
Produced by Oxfordshire Special Educational Needs and Disabilities Reforms Programme Team
Animation by charlieminnion.com // Voice Over by Laura Bozic // Music by audionautix.com
End Slide – Oxfordshire County Council and Oxford Health NHS Foundation Trust Logos
Personal budgets
If a child or young person has an EHC plan, the parents or young person are able to request that aspects of their care or provision are given via a personal budget.
A personal budget is an amount of money identified by the local authority to deliver provision set out in an EHC plan where the parent or young person is involved in securing that provision. Personal budgets are intended to give parents and young people more choice and control about how the outcomes in the EHC plan can be met. Find out more about personal budgets (pdf format).
Moving into adulthood
Young people have the right to make their own decisions from the end of the academic year in which they become 16 although parents and other family members can give support or act on their behalf with the young person's agreement.  You can find out more.
From year nine (or earlier) EHC planning will include outcomes relating to preparation for adulthood: education and employability, good health, living as independently as possible, friends and relationships, community involvement and keeping safe.
Help and information
Contact us
Contact the Special Needs and Disability - The Local Offer team
Impartial free advice and support - education
The special educational needs and disability information advice and support service (SENDIASS) offers impartial information, advice and support to parents of children and young people with SEN and disabilities regarding their education. You can get in touch by completing this online form.
The service aims to help parents, carers, young people and educational professionals to work together to provide the best possible support to children and young people with special educational needs, by:
Finding support for parents/carers on your doorstep
Search for organisations and groups to support parents and carers of disabled children and young people and those with SEN and additional needs.
Enter a postcode or place name:
Help us improve our information
Does our local offer information help you? Use this online form to let us know if you feel our web pages could be improved or you need help finding out about something.