Schools for children aged 5-16 with SEN
Educational provision and support for children and young people from 5-16.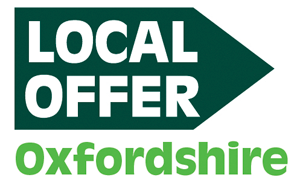 Finding a school
Most children and young people with special educational needs attend their local mainstream school or academy.
Help choosing a school
Choosing a school (pdf format, 142 Kb)
Special schools and specialist resource bases
Children and young people whose needs are supported by an education, health and care plan may access special educational provision, either by attending a special school or a specialist resource base attached to a mainstream school. 
Independent and non-maintained special schools in England
You can view an approved list of all independent and non-maintained special schools in England on the Department for Education website.
Services to support children learning
SEN Support Services (SENSS)
SEN Support Services (SENSS) support children with the following needs: 
The Early Years SEN Team
The Early Years SEN Team supports families, Early Years settings, Children's Centres and childminders.
Integrated Children's Services
Integrated Children's Services offer early help, information and specialist services to children and families with additional and complex needs.
The Educational Psychology Service
The Educational Psychology Service works with children, parents and teachers to promote children's learning and development.
The Special Educational Needs Casework Team
The Special Educational Needs Casework Team manages the statutory assessment work relating to children with statements.
Frequently asked questions
Do schools and education authorities have a duty to make reasonable adustments for disabled children and young people?
The Schools Accessibility Strategy (pdf format, 408Kb) helps schools, parents and young people understand what this means, with practical examples of how it can help children and young people to be included at school. Within this strategy is an Accessibility Strategy Toolkit (pdf format, 425Kb) which any school can use.
I think my child has SEN, but the school doesn't.
How can I find out about what their needs really are and who can help me in meetings with the school?
What makes you think your child has SEN? Do you feel they are not picking things up as quickly as other children the same age? The actual definition of SEN is that a child has significantly greater difficulty in learning than other children the same age. But at the same time, it is true that all children learn at different speeds and schools are very aware of how important it is to identify children who may be having difficulties with their learning.
Arrange to meet with your child's class teacher to talk through your concerns. It is a good idea to ask for meeting rather than just try to catch the teacher at the start or end of the school day when they are busy.
SENDIASS can help you by suggesting questions you could ask and have produced a leaflet How my child is doing at school (pdf format, 92Kb).
We often suggest we look together at the handbook that schools use to help them decide whether a child has SEN which gives schools clear information on identifying and supporting children with a wide range of needs. This might give you a clearer picture of whether your child does have SEN and what the school might do to help.
If you are still concerned after you have spoken to the class teacher, you could ask them to involve the Special Educational Needs Coordinator (SENCO). They have responsibility for what happens on a day to day basis in the school for pupils with SEN and also provides advice to other teachers in the school to help all pupils with SEN to make progress.
SENDIASS can also offer to find a volunteer Independent Parental Supporter to go with you to a meeting and help you get your views across.
My child has SEN and needs more help at school, what help are they entitled to?
As your child already has identified Special Educational Needs, it is a good idea to ask to meet with your child's class teacher, form tutor or the pre school setting leader and the Special Educational Needs co-ordinator (SENCO) or inclusion co-ordinator. You may already have a review meeting arranged to look at your child's progress and support. If not, you can ask for one to be set up.
You can explain at the meeting why you think your child needs more help, perhaps you feel they are not making progress, falling further behind or just telling you or showing you they are unhappy at school. You can ask to see evidence of the progress your child is making and talk through any changes to support that would help. You can look at  their individual progress tracker and see which targets your child has achieved and what support helps them learn.
The amount of support you can expect your child to have depends on whether your child receives support at the level called SEN Support or Education, Health and Care Plan. Whichever stage your child is at, you can expect them to be given the right level of support to help them learn and make progress.
If your child is not making progress, then perhaps they need more individual support, more targeted support or a different approach to helping them learn.
The school could offer increased support or adapt the ways they are teaching them. The school should always be able to show you what support your child is getting and how they are monitoring their progress, who else is involved in planning their support, for example, an educational psychologist or speech and language therapist or a teacher from the Special Educational Need Support Services and how they are following their advice.
How do I decide which is the best school for my child with SEN?
This question applies whether you have  a child starting school at 5, when they are transferring to secondary school or when expressing a preference for a placement  in an Education Health and Care Plan.
All children are different, so are all schools. The best way to decide which school will suit your child and meet their needs is to visit a range of schools to get a clearer picture of what is available and where your child will fit in and be well supported.
SENDIASS leaflet Choosing a school (pdf format, 79Kb)  provides questions you might like to ask during your visit. It helps to ask the same questions at each school. We suggest you choose, or think of, 4 or 5 questions. You could draw a grid and make a note of the answers, even give them scores out of 5, so you can remember each school's answers when you get home.
It is also helpful to talk to other parents who live locally; perhaps there is a support group for parents of children with SEN in your area. Because information about schools can very quickly go out of date, it is good to talk to parents who have children in those schools currently.
If you are deciding which school to name in your child's Education Health and Care Plan, the discussions you had when writing their EHCP with professionals who know your child well may give you some pointers as to the school which can best meet your child needs. Most children stay in the same local mainstream school they attended before they had the EHC Plan.
You can ring SENDIASS to talk things through. We hear from parents with children who have a wide range of SEN and are in different schools all across the county. We can also offer to find a volunteer who could make the school visits with you.
Help and information
Search on the Family Information Service website for organisations and groups that support parents and carers of disabled children and young people and those with SEN and additional needs.
Impartial free advice and support - education
The special educational needs and disability information advice and support service (SENDIASS) offers impartial information, advice and support to parents of children and young people with SEN and disabilities regarding their education. You can get in touch by completing this online form.
The service aims to help parents, carers, young people and educational professionals to work together to provide the best possible support to children and young people with special educational needs, by:
Help us improve our information
Does our local offer information help you? Use this online form to let us know if you feel our web pages could be improved or you need help finding out about something.